Colleen McCarthy is a founding partner of Kennedy McCarthy & Rumm, LLP and focuses her practice on employment law, having spent over 20 years representing employers of all sizes.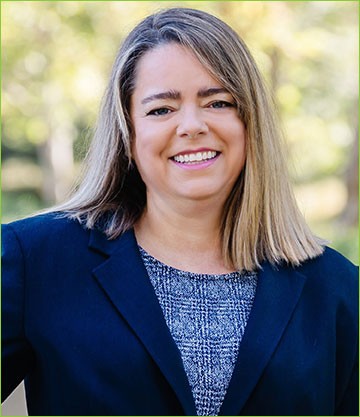 Early in her career, Colleen obtained extensive experience defending employers in federal and state civil litigation including claims of discrimination, wrongful termination, wage and hour violations, harassment, unfair business practices, and violations of Title VII, the Fair Employment and Housing Act (FEHA), the Family Medical Leave Act (FMLA), California Family Rights Act (CFRA), Americans with Disabilities Act (ADA), and the Age Discrimination in Employment Act (ADEA). Other areas of litigation in which she defended employers included federal and state class action lawsuits and disputes with the U.S. Department of Labor, the California Department of Labor Standards Enforcement (DLSE), the California Division of Occupational Safety and Health (Cal/OSHA), and the Workers' Compensation Appeals Board (WCAB) in defense of California Labor Code section 132a actions and Serious and Willful claims.
Her litigation experience impressed upon Colleen how important it was for employers to engage knowledgeable and competent employment counsel who could often reduce the risk of employment-related claims if consulted early and often.
Employment laws are technical and constantly changing, as new laws are passed, and precedents set. Employers are often simply unaware of their obligations. Colleen uses her experience and depth of knowledge of complex employment laws to serve as a trusted advisor to her clients, providing advice and counsel in a concerted effort to reduce the risk of costly and unnecessary employee claims.